On this page we provide information about the events that PICAIS organizes in cooperation with partners every semester.
Is Palm Oil Production sustainable? - Insights from Indonesia
A PICAIS-Symposium.
29 September 2022
15h30-17h30
HS 12 IM,
Innstrasse 33,
94032 Passau
University of Passau
Speakers: Matin Qaim (University of Bonn and ZEF) and Herman Waibel (University of Hanover)
Discussion by Siti Amanah, IPB University, Bogor, Indonesia
Event moderator: Michael Grimm
You can find more information here.
Please register before 27 September 2022 by sending a short email mentioning your name and affiliation (if any) to: DevEcon@uni-passau.de.
This Symposium is part of a two-day workshop funded by PICAIS and support from the Neuburger Gesprächskreis which deals with interventions and instruments to enhance sustainable farming practices in Indonesia and beyond. Speakers come from various Indonesian institutions and several German Universities and institutes.
Not all event information is available in English. For details on upcoming events, please switch to the German page by click on the link or using the language selector on the upper right-hand corner of the screen.
Events with English descriptions or content may be shown as subpages to this page, which can be accessed using the navigation menu on the left.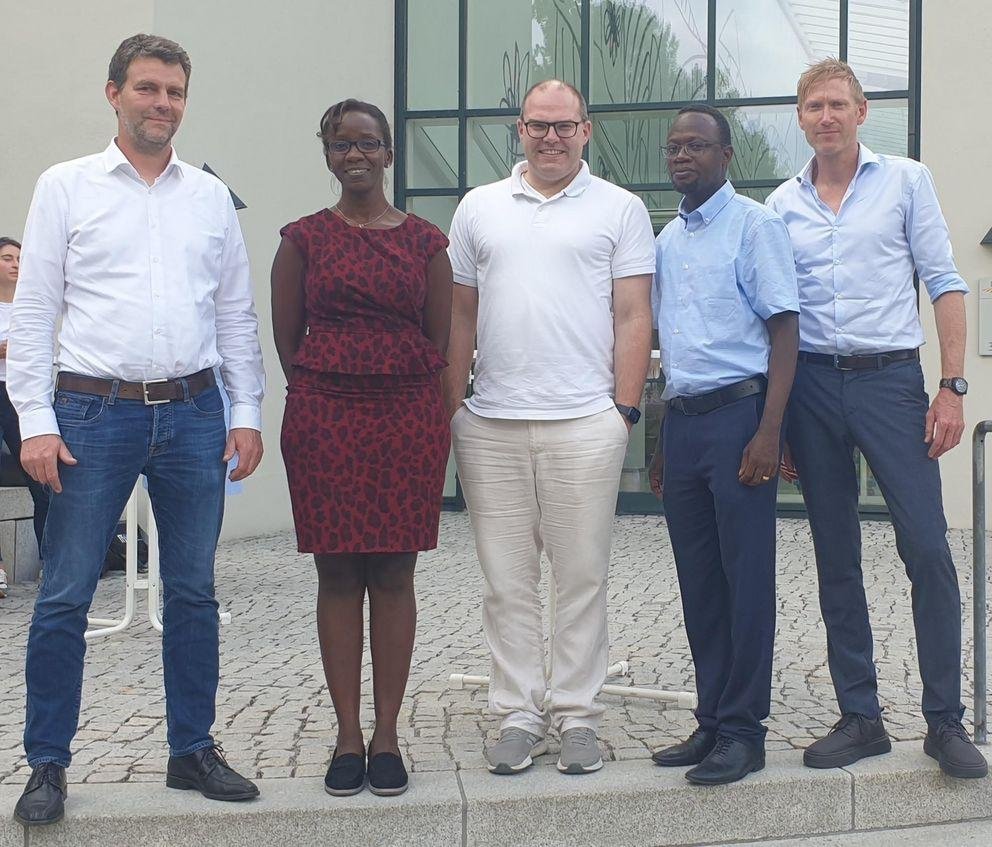 The Passau International Centre for Advanced Interdisciplinary Studies (PICAIS), in collaboration with the Research Training Group "Digital Platform Ecosystems"(DPE) and the Chair of Development Economics (Prof. Grimm) organised a symposium:
Digitalization of Africa – Can digitalization address development bottlenecks?
13 July 2022, from 15:00 p.m. to 18:00 p.m.
Location: (JUR) SR 147b
The workshop addressed developmental constraints in Sub-Saharan Africa and discussed possible solutions through digitalisation. The event featured talks by Dr. Edward Asiedu, first Research-in-Residence Fellow of PICAIS, and Prof. Jann Lay from the German Institute for Global and Area Studies (GIGA) in Hamburg. Whereas Edward Asiedu focused on interventions to enhance digitalization and the effectiveness of these interventions, Jann Lay focused on the implications for African labour markets.
The event ended with a Round Table Discussion on "Achieving an Inclusive Digital Ecosystem in Africa". Panelists next to Dr. Edward Asiedu and Prof. Jann Lay were Dr. Patricia Boshe (Research Centre for Law and Digitalisation (FREDI)) and Prof. Jan Krämer (Spokesperson of the RTG DPE) both from the University of Passau.
We thank you for yur numerous participation!
In the winter semester, a public lecture series at the University of Passau will focus on the topic of "Change of perspective in science and society - sustainability in the field of tension of digitalization", highlighting in particular the area of ecological sustainability and resource issues.
The next event will take place on Wed., Feb. 2, 2022, 6:00 p.m. to 7:30 p.m:
Prof. Dr. Katharina Spraul(TU Kaiserslautern): Digitale Innovationen für die Circular Economy
The following event will take place on Wed., Feb. 9, 2022, 6:00 p.m. to 7:30 p.m.:
Mascha Brost and Jürgen Weimer (Deutsches Zentrum für Luft- und Raumfahrt);
Jochen Benz (ZF Mobility Solutions):
Potenziale und Risiken von automatisiertem Fahren für die Mobilitätswende
More Information will be available on the German page.
This winter semester, we are pleased to cooperate with the Faculty of Law (Prof. Dr. Martin Asholt) and the Faculty of Arts and Humanities (Dr. Thorsten Benkel) in the interdisciplinary lecture series "10 Minutes".
The public lecture series "Passauer 10 Minuten zum Thema Gewalt" (Passauer 10 Minutes on Violence) will take place from October 20, 2021 to February 09, 2022 on Wednesdays from 11:50 to 12:10.
This summer semester, we were pleased to cooperate with the Faculty of Law (Prof. Dr. Moritz Hennemann) and the Faculty of Arts and Humanities (Prof. Dr. Anna Henkel) in the interdisciplinary lecture series "10 Minutes".
The public lecture series with the German titel "Passauer 10 Minuten | 10 Minuten Soziologie: Stress; 10 Minuten Rechtswissenschaft: Digitalisierung" took place from April 14 to July 14, 2021 on Wednesdays.
The international top-class lectures took place in the period from April 29 to July 22. We were pleased to cooperate with the participants of the English-language international lecture series "Digital Platform Ecosystems (DPE)" from the Faculty of Economics and the Faculty of Humanities.