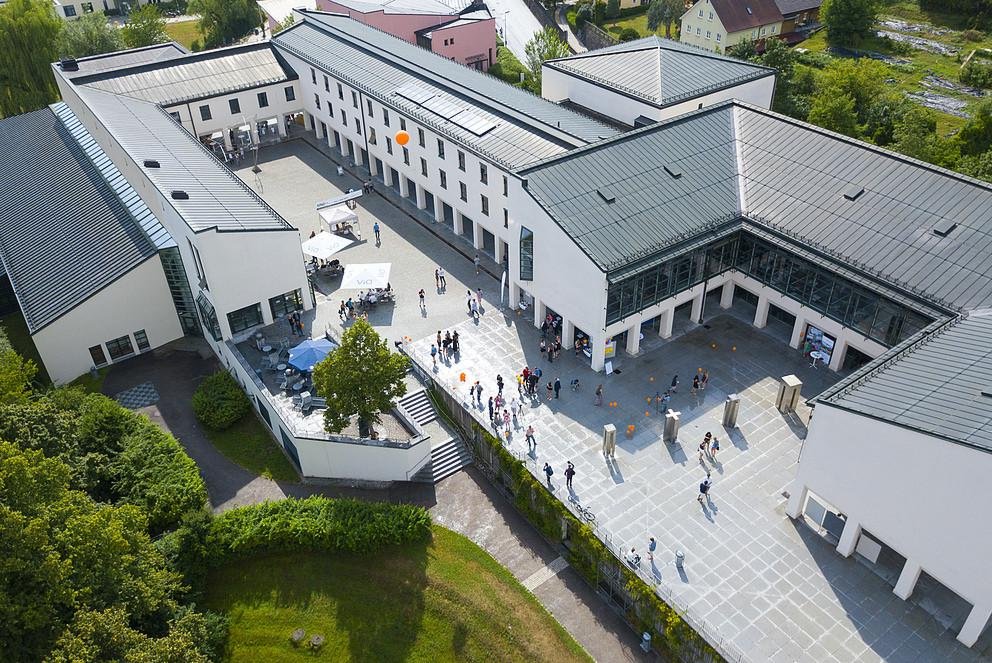 PICAIS issues calls in the funding programmes "Research-in-Residence Fellowships" and "Event Funding" in several selection rounds each year.
The deadlines for online applications to the PICAIS funding programmes for the 2024/2025 funding period are as follows:
Tuesday, 17 October 2023 and Wednesday, 15 May 2024
Our flyer can be downloaded here.
PICAIS provides funding and organisational support for:
1) research-in-residence fellowships and
2) scholarly events such as conferences, seminars, symposia, workshops and lecture series that are held in Passau.
Both programmes are open to applicants from all disciplines represented at the University of Passau, including the humanities, social sciences, business studies, economics, law, computer science and mathematics.
The calls, which are launched twice a year, will be open to all research topics and methods.
The fellowship programme is aimed at internationally outstanding established academics and promising early career researchers who, having completed their doctoral study, would like to move their academically excellent and innovative research ideas and international projects forward with a fellowship. During their time at PICAIS, fellows can focus their full attention on this project – removed from from the demands of everyday academic life.
Scholarly events programme
The scholarly events programme makes funds available for all event formats involving international networking and cooperation between researchers at different career stages and the exchange of ideas on important, innovative research issues. Since the aim is to promote both subject-specific and inter-/transdisciplinary formats, the programme is open to all forms of academic event that lend themselves to facilitating scholarly debate and analysis of important research questions and/or help to initiate or enhance international cooperation and networking. Those participating in these events may be scholars from one specific field of research or a from a mix of multiple disciplines. The calls (launched twice a year) will be open to all research topics, methods and different event formats.