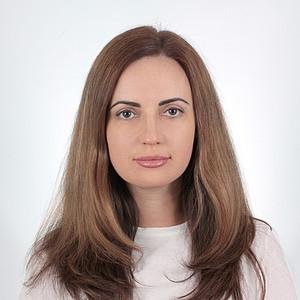 Prof. Dr. Alina Kasinska
Professor at the Department of Engineering, Technology and Economics at the Pylyp Orlyk International Classical University, Mykolaiv, Ukraine
Research interests
Regional Economy, Natural reserve fund, Developed productive forces, Organizational mechanism for managing protected areas, Organizational adaptation, The role of territories and objects of the nature reserve fund in ensuring the integrated development of the region
Project Proposal
Organizational Adaptation to sustained cosmological Crisis - Extension of a longitudinal study of nature parks in Ukraine during the Russian invasion and the (de)occupation since February 2022
Education
Ph.D. Mykolayiv National Agrarian University, Ukraine - Thesis title: Formation and use of territories of the nature reserve fund: theory and practice of implementation
Ph.D. International University of Business and Law, Kherson, Ukraine - Thesis title: Regional Aspects of Rational Agricultural Land Use (on the Example of Mykolaiv Region)
M.A. Mykolayiv State Agrarian University, Ukraine - speciality "Management of organizations" and qualified as an economist-manager
Fellowship
6 months, July - December 2023
Host at the University of Passau
Chair of Strategic Management, Innovation and Entrepreneurship
Further details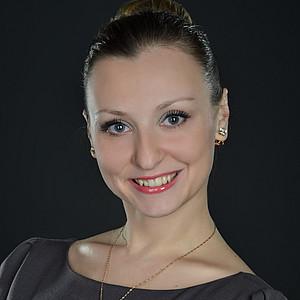 Prof. Dr. Olena Melnykova-Kurhanova
Associate Professor of Journalism Chair at the National Aviation University, Kyiv, Ukraine
Research interests
Public communication, social communication, social media, fact-checking, media literacy, journalistic genres, journalism, speechwriting, information wars, political journalism, alternative media, strategic communications, human rights journalism, ethics of journalism, gender in mass media
Project Proposal
Public Communication in a City under Attack: Russia's Informational Influence on the Citizens of Mariupol
Education
Ph.D. in Social Communications, Oles Honchar Dnipro National University, Dnipro, Ukraine Thesis title: THE PECULIARITIES OF DISSIDENT COMMUNICATIONS IN UKRAINE SINCE 1960S TO THE BEGINNING OF 1990s
M.A. Journalism, Taras Shevchenko National University of Kyiv, Kyiv, Ukraine.
B.A. Journalism, Mariupol State University, Mariupol, Ukraine
Fellowship
12 months, October 2022 - March 2023 & October 2024 - March 2024
Host at the University of Passau
Chair of Political Communication with a Focus on Eastern Europe and the Post-Soviet Region
Contact details
E-mail address: melnyk04@ads.uni-passau.de
Further details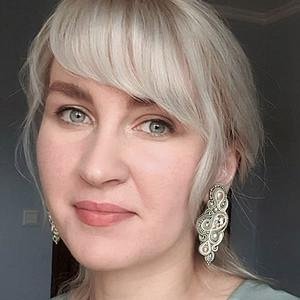 Dr. Diana Mistreanu
Guest postdoctoral lecturer and researcher, University of Szeged, Hungary
Research interests
Cognitive literary studies, cognitive narratology, medical humanities, French and Francophone contemporary literature, indigenous Canadian literatures
Project Proposal
What Is It Like to Be a Migrant? Emotion and Inner Experience in Shumona Sinha's Migrant and Refugee Narratives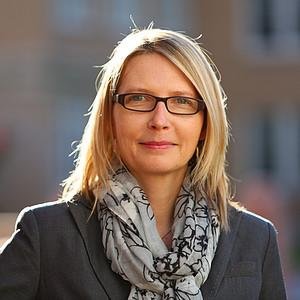 Prof. Dr. Claudia Sadowski-Smith
Professor of English and American Studies, Arizona State University, Tempe, AZ, U.S.A.
Research interests
Migration Studies, Border Studies, Whiteness Studies, Mass Media, Climate Migration
Project Proposal
Inequality, the Welfare State, and the Racialization of Post-Soviet Migrants in Germany and the United States

We look forward to welcoming the following Fellows in the future: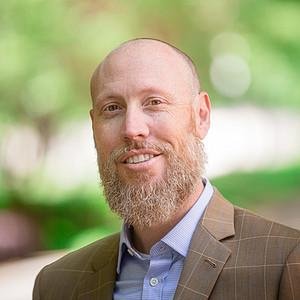 Prof. Dr. Daniel J. Henderson
Professor of Economics and the J. Weldon and Delores Cole Faculty Fellow in the Department of Economics, Finance and Legal Studies in the Culverhouse College of Business at the University of Alabama, U.S.A.
Research interests
Nonparametric Econometrics and Statistics, Panel Data Econometrics, Applied Microeconometrics, Economics of Education
Project Proposal
Dynamic nonparametric multidimensional panel data models with application to migration flows across Europe
Education
Ph.D., Economics, University of California, Riverside
M.A., Economics, University of California, Riverside
B.A., Economics, University of California, Davis
A.A., Mathematics, Sacramento City College
Fellowship
2 months, June - July 2023
Hosts at the University of Passau
Prof. Dr. Harry Haupt | Dr. Joachim Schnurbus
Chair of Statistics and Data Analytics | Computational Statistics and Mathematics Teaching Unit
Contact details
E-mail address: djhender@cba.ua.edu
Further details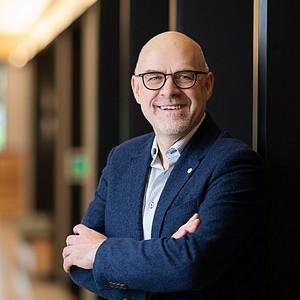 Prof. Dr. Normann Witzleb
Associate Professor, The Chinese University of Hong Kong, China & Adjunct Associate Professor, Monash University, Australia
Research interests
Privacy law, data protection law, law and technology, comparative law, torts law, remedies
Project Proposal
Privacy and data protection in relation to artificial intelligence technologies: Evaluating the potential and effect of EU legislative initiatives for the Asia-Pacific region
Education
Graduate Diploma in Legal Practice, Australian National University
LL.B. degree at Murdoch University Perth
Doctoral degree (Dr. iur.) European University Viadrina Frankfurt (Oder), Germany
Second State Examination in Law
Legal traineeship (Referendariat), Court of Appeal Berlin, Germany
First State Examination in Law, University of Würzburg Law Faculty
Diploma in Legal Studies, King's College London, England
Fellowship
2 months, June - July 2023
Host at the University of Passau
Chair of Public Law, Media Law and Information Law
Further details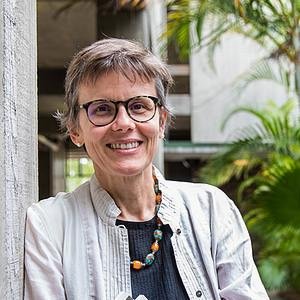 Prof. Dr. Ingrid Piller
Distinguished Professor of Applied Linguistics at the Linguistics Department, Macquarie University, Sydney, Australia
Research interests
intercultural communication, language learning, multilingualism, and bilingual education
Project Proposal
Linguistic Diversity and Social Participation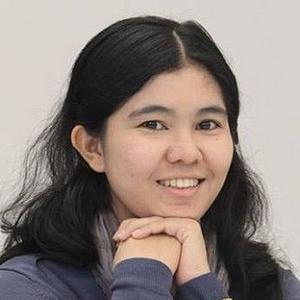 Dr. Nwet Kay Khine
Post-doctoral Researcher at the Centre for Social and Development studies at Chulalongkorn University in Bangkok, Thailand
Research interests
Authoritarianism, media system transformation and environmental politics and policies in transitional democracies
Project Proposal
The emergence of digital authoritarianism - Myanmar between Chinese and Russian influence - as a laboratory for a new regime type
Education
Ph.D. in Institute of Human Rights and Peace Studies, Mahidol University, Thailand, Thesis title: Press Censorship in Myanmar From Colonial Days to Democratic Transition in The 21st Century
M.A in Globalization and Media Studies, Aarhus University, Denmark and Hamburg University, Germany
M.A in International Development Studies, Chulalongkorn University, Thailand
Fellowship
6 months, November 2022 - April 2023
Host at the University of Passau
Further details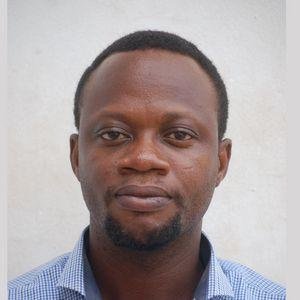 Dr. Edward Asiedu
Senior Lecturer at the University of Ghana Business School (Development Finance Unit) and the Affiliate Faculty, Centre for Migration Studies (CMS)
Research interests
Behavioral and development economics, economics of crime and corruption, gender and small enterprise development, impact of culture and history on economic outcomes, agricultural economics
Project Proposal
The Effect of Poverty on Children's Behaviour. Field Experiments in Ghanaian Villages
Education
Ph.D. (Dr. rer. pol.), Development Economics, University of Göttingen, Germany, Thesis Title: Three Essays in Empirical and Experimental Development Economics: Pro-social Behavior, Monitoring of Development-Linked Public Goods and Inequality in Sub-Saharan Africa

M. A., Economics, University of Guelph, Ontario, Canada

B.Sc., University of Ghana, Legon– Ghana
Fellowship
6 months, April – September 2022
Host at the University of Passau
Chair of Development Economics
Further details